This past year has seen a big increase in online offerings for social marketing training and the hustle community offerings of informational products galore.  Names like Sam Ovens, Niche Social Media Marketing Consulting Community; Grant Cardone, Cardone University, who has a sales training program that is really robust and much needed for sales teams to train; and Tai Lopez, 67-Steps Program, who is more an entrepreneur philosopher and getting you on the right wave length as other great entrepreneurs, and many many other great training programs out there.  These informational products are low cost compared to learning from the school of hard knocks (Do-It-Your-Way!).
Why is this happening… Well it is part of the adoption stage within the product life-cycle that happens when early adopters make large amounts of money being the first to market and learn within the messy chaos that exists but put the hard work in to make them successfully return monetarily.  Once this has been achieved, all of those early adopters are sharing their story to others and figured a way to monetize further by leveraging social media and the conditions of the markets by trying to replicate themselves and their successful process to drive revenue capitalization off their hard work.  These iconic names and programs have become part of the "hustlers" group that are sweeping the internet and marketing hard towards the millennial and the younger crowds, by flashing wads of cash and taking pictures by their expensive cars and big homes.  With the increase in enhanced Facebook and eCommerce technology within the last three years and great marketing most millennial's are attempting to make it big following these programs for themselves as they face the dismal job markets and even weight the decision of going to college or training for a job that has a limit on them.
The variety of leaders such as Gary Vaynerchuk with Vaynermedia, Neil Patel, co-founder of Paypal, Martin Jones of Cox Business Social Media Director,  have paved the way for social media marketing (SMM) and took gorilla marketing tactics to a level that leverages social media, breaking the traditional marketing rules.
This is further evident at events like, South by Southwest (SXSW) and other similar events that are sweeping the nation in the fact that there are an ever increasing amount of attention for entrepreneurs, social media experts, informational products and hoards of crazed hustle followers that just don't want to do the traditional job community anymore.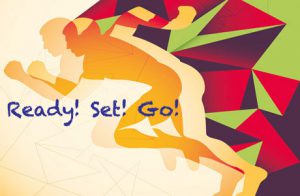 What this has spawned is the number of millennials and small business owners jumping into online advertising because of the more direct marketing results at a fraction of the cost and more immediate marketing time-frame for conversion it can deliver as results.  These are efforts are enhanced greatly the more the above leaders are sharing their knowledge and create info products that can be purchased to shorten the learning curve so small businesses and new entreprenuers, dreamers and even established businesses are  modeled after at the local business levels and completely revolutionizing how marketing and small business co-exhist and bringing new life to businesses.
According to Fast Company, Inc article, The State Of The American Entrepreneur In 2015, and according to the 2015 Kauffman Index reveals startups may be driven by gender, race, and opportunity, too, although I can assure you its much more than just that; stalled market conditions, the recent crowdfunding opportunities and the self-learning era we are in.
So, what does this mean to you?  Well… get hustling!