Meet The Dyzana Team
Be part of the Dyzana Team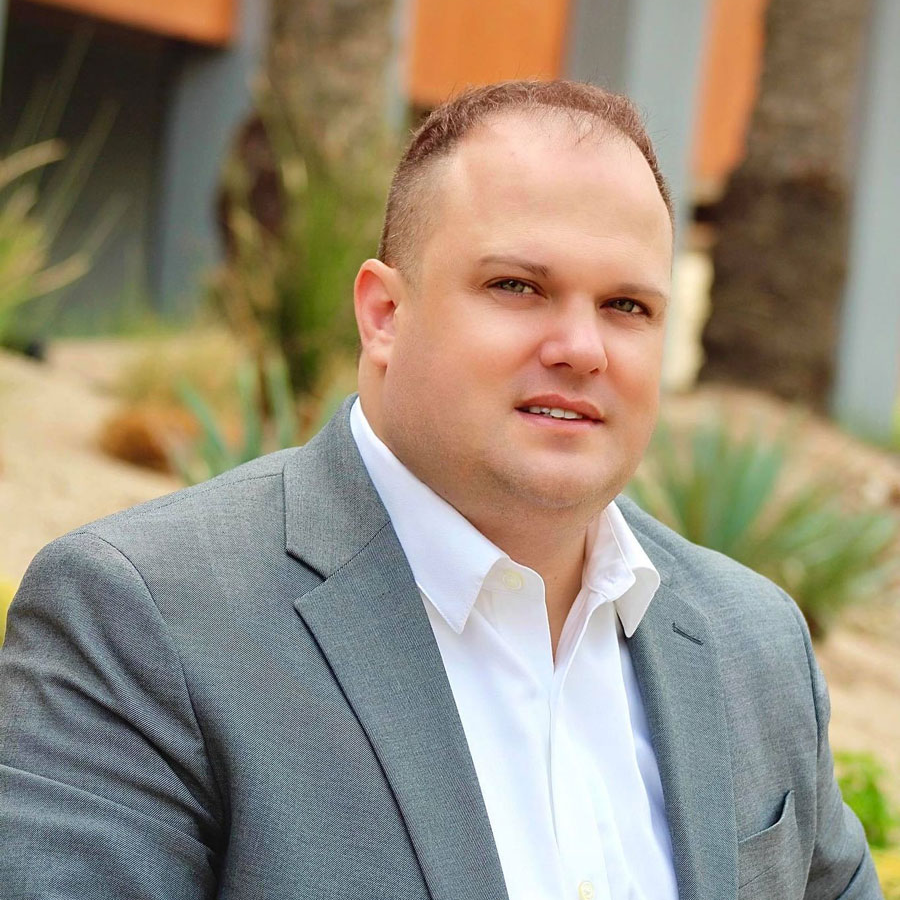 Luke Timpe is the Founder and President/CEO of Dyzana Consulting, LLC (www.dyzanaconsulting.com) and (www.CyberMass.io) as the Dyzana Consulting Cyber Services Brand, a Management Consulting Phoenix-based firm that provides growth-oriented solutions serving businesses with cybersecurity, digital transformation, digital health, and business transformation consulting. Venture Projects are always attractive and interesting domestically and internationally.
With over 20+yrs combined experience within Digital Transformation, Cybersecurity, Project Management, Healthcare, Banking & Finance, and Energy.
Additionally, 10+yrs of business ownership experience (Business Consulting Services for Venture Capital Firms and Cybersecurity Consulting/ Digital Health/ Hospitality / Food Services Industry) and about 7+yrs as an Investor (Humanitarian / Food Products w/ Global Food Exchange/Food and Water Security - Critical Infrastructure).
Show more
His education background consists of a B.S. in Management Information Systems (MIS) and a minor in Information Assurance from Indiana University of Pennsylvania and has a Masters of Global Management (MGM) degree from Thunderbird School of Global Management.
His early career was shaped by doing project work with a cybersecurity subcontractor supporting Lockheed Martin on the VH-71 Presidential Helicopter Program. Other career project work as a Project Manager to PMO Groups and Managing Portfolio Level projects in various leadership roles that allowed a successful diverse global mindset experience pushing creative innovative solutions to its limit.
Luke is also currently, a Cybersecurity Strategic Advisor with 361 Firm, which enables thought leaders, family offices, and institutional investors to collaborate on investments, business opportunities, and philanthropies with access to content, deals, allocators, and Strategic advisors.
Dyzana Consulting is a compilation of the value and vision that Luke has developed over his professional and entrepreneurial endeavors in hopes to provide that same value and service to companies that want to innovate and grow securely through their digital journey.
Show less
Luke Timpe is the Founder and President/CEO of Dyzana Consulting, LLC (www.dyzanaconsulting.com) and (www.CyberMass.io ) as the Dyzana Consulting Cyber Services Brand, a Management Consulting Phoenix-based firm that provides growth-oriented solutions serving businesses with cybersecurity, digital transformation, digital health, and business transformation consulting. Venture Projects are always attractive and interesting domestically and internationally. Show more With over 20+yrs combined experience within Digital Transformation, Cybersecurity, Project Management, Healthcare, Banking & Finance, and Energy. Additionally, 10+yrs of business ownership experience (Business Consulting Services for Venture Capital Firms and Cybersecurity Consulting/ Digital Health/ Hospitality / Food Services Industry) and about 7+yrs as an Investor (Humanitarian / Food Products w/ Global Food Exchange/Food and Water Security – Critical Infrastructure). His education background consists of a B.S. in Management Information Systems (MIS) and a minor in Information Assurance from Indiana University of Pennsylvania and has a Masters of Global Management (MGM) degree from Thunderbird School of Global Management. His early career was shaped by doing project work with a cybersecurity subcontractor supporting Lockheed Martin on the VH-71 Presidential Helicopter Program. Other career project work as a Project Manager to PMO Groups and Managing Portfolio Level projects in various leadership roles that allowed a successful diverse global mindset experience pushing creative innovative solutions to its limit. Luke is also currently, a Cybersecurity Strategic Advisor with 361 Firm, which enables thought leaders, family offices, and institutional investors to collaborate on investments, business opportunities, and philanthropies with access to content, deals, allocators, and Strategic advisors. Dyzana Consulting is a compilation of the value and vision that Luke has developed over his professional and entrepreneurial endeavors in hopes to provide that same value and service to companies that want to innovate and grow securely through their digital journey. Show less