Dyzana Consulting was born out of a need from startup ventures, venture capitalists, and corporations to manage work efforts by lowering risk, bringing no-nonsense management and project management tactics to project endeavors through challenges to success.  This brings a level of competitive advantage to VC's and businesses looking to deliver innovative solutions to challenging projects. Our commitment to enhancing your vision and capabilities through project success ensures boldness for your brand in your respective market.
We partner with VC companies that have an interest in the international and US domestic markets. These projects span from product development, business transformation, SAAS development, project management, vision expansion, and leveraging emerging technology that capitalizes on quantifiable challenges.  Dyzana Consulting has a vested interest in your success long after project delivery!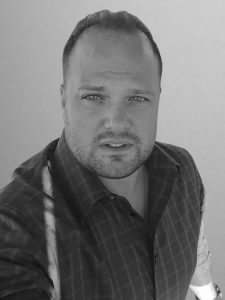 Luke Timpe, has a Bachelor of Science in Management Information Systems (B.S. MIS) from Indiana University of Pennsylvania (IUP) and has his Project Management Professional (PMP) certification, he also is currently enrolled in Arizona State University's new and prestigious, Thunderbird School of Global Management Program, pursuing his Master's in Global Management (MGM).
Luke is a proven product solution management professional that delivers projects beyond expectations for clients.  He has consulted with many small businesses, startups, corporations and entrepreneurial endeavors in the market place and has invested in ventures that he believes in while ensuring success to his clients.   Luke has created strategic partnerships through working relationships with independent freelancers, private entities and companies to formulate the team necessary for the level of engagement and expertise needed for project delivery.
His background comes from engagements in healthcare, information technology, energy industry, finance & banking, DoD and cybersecurity that have delivered effective value add for his clients.   Luke has a very competitive nature and strives to push and challenge all efforts resulting in the success that emerges from every endeavor.  Luke can be reached through his website here or email directly: ltimpe@dyzanaconsulting.com